Faces sculpture by Dan Das Mann, with rainbow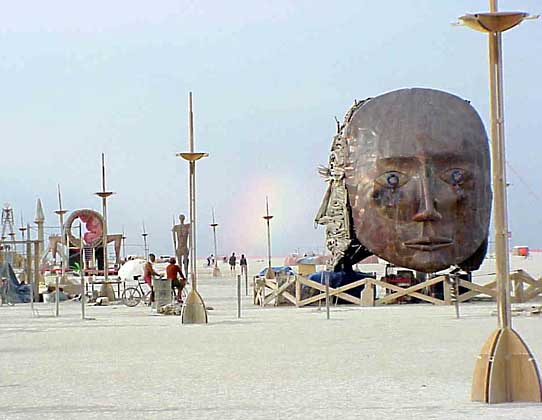 Three faces each made of a different material (wood, copper, and grass).
One of the more spectacular sculptures along the Great Body, particularly at night, when the eyes glowed eerily and dripped flaming tears.
Somewhat anomalously placed, since the head was supposed to be at the other end of things, but perhaps this was judged too good to be placed so far out of the way.