Looking through the Yoni toward the Lingam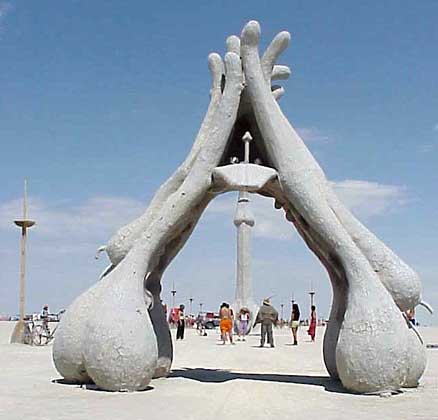 In the beginning (which is already ending) was the Lingam.
The Burning Man institution known as the Opera grew out of ceremonies performed around the ritual burning of phallic sculptures Pepe Ozan built each year in the desert, starting in 1993.
For Burning Man 2000, Larry Harvey commissioned a gateway into the great Body laid out along the great Spine of the Man. Finding his inspiration in female genitalia, Pepe fashioned for his gateway a giant Yoni.
For the Opera Pepe created a complementary Lingam, perhaps the most explicitly phallic ever.