Sunsnake High Priestesses Tirza, Jehanne, and Sarah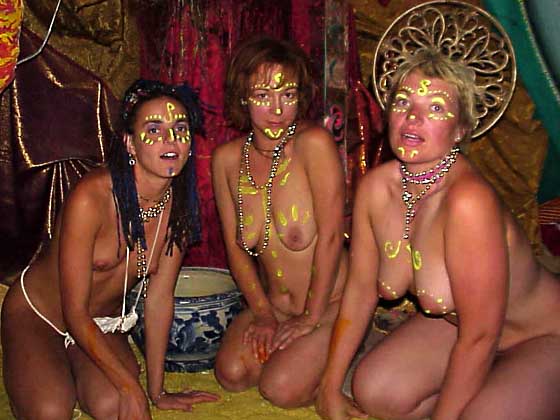 Before the altar of the Sunsnakes.
During the time they were apart, the ritual of each group celebrated solidarity, sensuality, empowerment...Something beyond words, for most of us.
Audio: Near the end of the pyramid rituals, the Moonbulls are seated in the middle. Around them circle the Sunsnakes, chanting the Atlantean word for "heat:"
Chi chaaa ti sa!