Tirza riding up to Pepe's trailer in a dust storm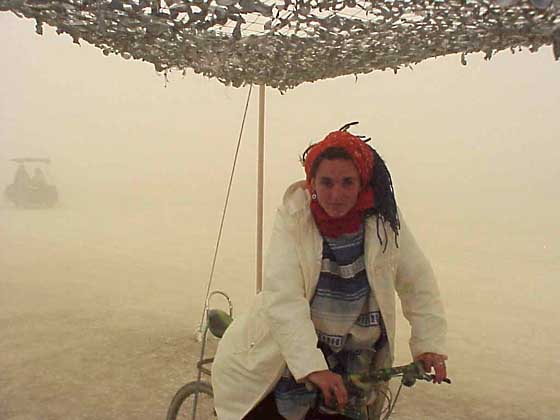 The Opera, like all Burning Man projects, is largely a labor of love for amateurs.
Certain key roles, however, require the experience of professionals. We were lucky this year to have Tirza, Paradox, Jehanne, Papa Wu and others to lead us.