Annie Hallatt at sunset on her enhanced bicycle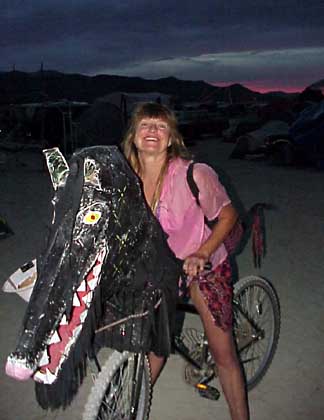 A professional mask-maker, Annie made numerous contributions to the Opera including the Minotaur and masks for the Moonbull and Monkey standard-bearers.
She herself inhabited the Sun Thar-Taur of the Sunsnakes. Part of that costume is visible in these pages as the dominant element in the Sunsnake altar.